Cyril Charlot
Founding Partner & Co-Head of Portfolio Management
Jessica Poon
Portfolio Manager
Sabrina Ritossa Fernandez
ESG Analyst
Management Company and Investments Manager
Stock picking fund that pays attention to how companies value human capital, as a key performance driver
Launched in 2015, the sub-fund has now reached 5 years of track record demonstrating the value of its proposition and its resilience in periods of high volatility
Since inception the strategy outperformed the EURO STOXX TR by 28.84%
Historic Beta (3 years): 0.78
Annualized Volatility (3 years): 16.3%
Performance of the
sub-fund
Performance data shown represents past performance and is no guarantee of, and not necessarily indicative of, future results. No express or implied liability or guarantee is assumed that the future performance will correspond to the performance described above. The value of and income from fund units or sub-fund units ("Units") may fluctuate, rise or fall, so you may have a gain or a loss when the Units are sold. The performance of and income from the Units have to be reduced by costs and taxes. Current performance may be higher or lower than the quoted and no guarantee can be assumed that the investment objectives of the fund/sub-fund will be achieved.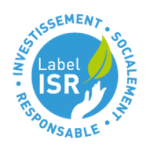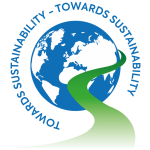 "Towards Sustainability" Label
Source: Sycomore Asset Management
In a bullish market, Sycomore Happy@Work continued to outperform its benchmark. Salesforce and Zalando rallied further this month after releasing outstanding quarterly earnings, as did Voltalia, which successfully met its annual targets after several projects were confirmed for the next quarter. Conversely, Focus Home suffered from profit taking after a recent rally and New Work was negatively impacted by several analyst recommendation changes, although both companies reported earnings in line with expectations. During the month, we initiated a new position in Alfen, an innovative and human-size company, benefiting from the structural trends supporting the energy transition.
AUGUST 31, 2020
DOCUMENT
Monthly Factsheet
as of end of August
MAY 31, 2020
DOCUMENT
Corporate responsibility
A moment of Truth

Sycomore is part of Generali Investments' multi-boutique platform.
Founded in 2001, Sycomore Asset Management is an investment firm driven by a strong entrepreneurial spirit. Sycomore has been committed to delivering long-term returns by identifying the levers that enable a company to generate sustainable value. The firm's expertise draws on a fieldwork approach and a proprietary corporate fundamental analysis model including financial and extra-financial criteria. Its team of 21 analysts-fund managers, including 7 ESG specialists, focus on assessing the overall performance of a company with respect to its stakeholders: shareholders, clients, employees, suppliers, civil society and the environment. Since 2015, Sycomore AM has expanded its range of social, societal and environmental impact funds: Sycomore Happy@Work, dedicated to human capital; Sycomore Eco Solutions, with a focus on natural capital; Sycomore Shared Growth, specialised in societal capital. Recently, the firm launched Sycomore Next Generation, a fund committed to providing a better future for the next generations. Sycomore AM is, amongst others, a member of the French and Italian SIF, the GIIN (Global Impact Investing Network) and the IIGCC (Institutional Investors Group on Climate Change). The investment firm is continuing its work on quantifying environmental and social impacts.