Generali Investments boosts energy transition investments with Sosteneo, the innovative affiliate focused on clean energy infrastructure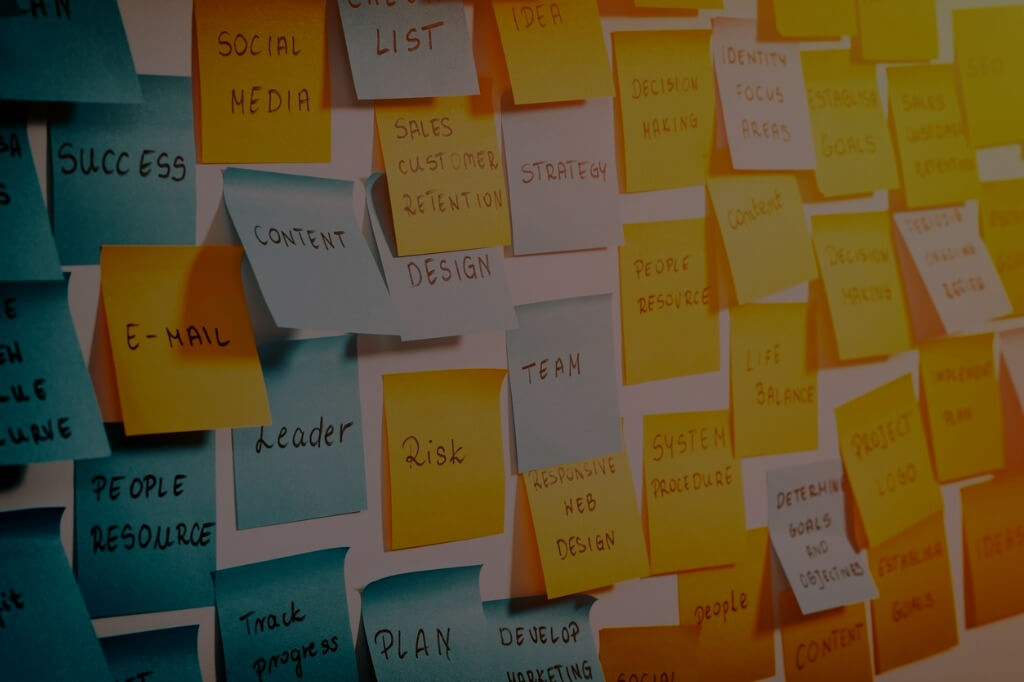 In Short
Sosteneo is a joint venture between Generali Investments Holding and industry experts of high standing at a global level With the new company, Generali Investments' ecosystem of asset management firms broadens its offering in real assets and ESG-oriented investment capability with specialised equity investments in energy infrastructure
Milan – Generali Investments today announces the launch of Sosteneo SGR S.p.A. ('Sosteneo'), a strategic joint venture focused on equity investments in greenfield infrastructure projects related to the energy transition.
Sosteneo is a partnership between Generali Investments Holding and highly experienced executives from the clean energy and funds management industries with decades of expertise in this asset class at a global level: Umberto Tamburrino, Ivor Frischknecht, Chris Twomey, and Chris Deves. Sosteneo expands Generali Investments' ecosystem of asset management firms, broadening the overall offering in real assets and strengthening its commitment to providing clients with access to ESG-oriented investment capabilities.
The energy transition and growing demand for clean energy require an unprecedented level of global investment in the development and construction of new infrastructure. To achieve net zero objectives, it is anticipated that 4.5 trillion US dollars in annual investment will be needed worldwide every year from 2023 to 2030, with the majority required in Europe and Asia Pacific (1) .
Through its mix of capabilities and innovation, Sosteneo aims to provide clients with access to this market opportunity by driving low risk equity financing for greenfield infrastructure projects that produce clean energy, such as solar and wind, as well as enable clean energy use, such as battery storage and networks. Sosteneo also intends to collaborate with its network of industrial partners to provide bespoke solutions aimed at lowering emissions and/or improving efficiency for large energy users.
Sosteneo leverages its experienced team and their extensive track record in delivering, optimising, and monetising greenfield energy transition infrastructure projects, in a unique combination of innovative capabilities that complements Generali's expertise, scale and ambitions. Generali Investments Holding S.p.A holds a majority stake in Sosteneo and the partners hold the remainder.
The company operates primarily in Europe and Asia-Pacific and commences with a team presence in Italy (Milan) and Australia (Sydney). It has a highly qualified Board of Directors that is chaired by Professor Stefano Caselli, Dean of the SDA Bocconi School of Management, and includes distinctive profiles in the international financial landscape.
Carlo Trabattoni, Generali's CEO Asset & Wealth Management, commented: "Sosteneo makes a perfect addition to our eco-system of asset management firms, where it brings unparalleled expertise in a strategic sector for the global energy transition such as equity investing in infrastructure. With Sosteneo, we are concretely progressing in our commitment to support sustainable growth in Europe and beyond, by financing infrastructure projects essential to accelerate the path towards carbon neutrality and to secure wider availability of clean energy. At the same time, I am proud to be strengthening our offering of investment solutions in real assets with even more ESG-oriented investment capabilities."
Umberto Tamburrino, Sosteneo Managing Partner, CEO and CIO, Europe, commented: "We are delighted to be partnering with Generali, a worldwide recognised leader in insurance and asset management with almost 200 years of history. Sosteneo's specialist knowledge in greenfield energy transition infrastructure equity investments, combined with the global reach, expert people and brand recognition provided by Generali, gives clients the confidence to invest with us and supports our vision of becoming the manager of choice in this space. We are committed to delivering on our objective of providing attractive commercial returns whilst accelerating the transition to a clean energy future."
More about Sosteneo partners
Umberto Tamburrino
Umberto is Sosteneo Managing Partner, CEO and CIO Europe, responsible for leadership of the firm and overseeing the investments in his region. He is a member of the Board of Directors and the Investment Committee. Umberto has a distinguished track record with almost three decades of experience as a leader and expert in the renewable energy sector. Umberto has held various leadership positions, including CEO of Elliott Green Power, CEO of Antin Solar Investments, and co-head of renewable energy principal investments at Deutsche Bank. He has also worked as an infrastructure banker at Citigroup and Credit Suisse and in project financing at UniCredit. He began his career as a project manager at Snamprogetti (ENI), overseeing large EPC contracts. Umberto holds a MS cum laude in Aerospace Engineering from University Federico II and an MBA from Columbia Business School as a Fulbright scholar.
Ivor Frischknecht
Ivor is Sosteneo Managing Partner and CIO, Asia Pacific, responsible for leadership of the firm and overseeing the investments in his region. He is a member of the Board of Directors and the Investment Committee. Ivor has extensive experience in the renewable energy sector, including setting up and serving as the inaugural CEO of the Australian Renewable Energy Agency (ARENA) and holding various high-profile board and advisory roles related to clean energy. Previously, Ivor led cleantech investing at Starfish Ventures, which was Australia's largest venture firm at the time of his tenure. Ivor has also held CEO and investor positions in Silicon Valley, including roles at hydrogen and fuel cell companies, as well as roles involved in evaluating and managing investments in solar and other renewable technologies. Ivor commenced his career in management consulting with large energy and telecommunications utilities. Ivor holds degrees in Economics (honors) and Law from the University of Sydney and an MBA from Stanford University.
Chris Twomey
Chris is Sosteneo Partner and Head of Portfolio Management, responsible for managing the investment strategy and process as well as ongoing asset management. He is member of the Investment Committee. Chris is a seasoned renewable energy professional with over 13 years of global experience in operational and transactional roles with Atmos, Elliott Green Power, the Australian Renewable Energy Agency (ARENA), Deloitte, and PwC covering Australia, Asia and Europe. Most recently, Chris served as the General Manager of Development at Atmos Renewables. Prior to that, Chris was the Head of Operations at Elliott Green Power, where he managed a A$500 million platform of solar assets from construction to operation. He has extensive experience with a variety of sustainable energy technologies, including solar, wind, and storage (utility scale battery and pumped hydro). Chris holds a Bachelor in Business and International Studies (combined) from the University of Technology, Sydney. He also has a graduate diploma in Chartered Accounting and was admitted as a Chartered Accountant in 2013.
Chris Deves
Chris is Sosteneo Partner and Head of Investor Relations, responsible for fundraising and client servicing globally. Chris is an investor relations executive with extensive experience in partnering with global institutional investors, with a particular focus on infrastructure funds management. Chris previously held various positions at AMP Capital, a global leader in infrastructure investing that during his tenure managed around US$14 billion in infrastructure. He was based across Sydney, Hong Kong, and Beijing. Most recently, he was country manager for China, where he oversaw relationships with sovereign and insurance clients. Prior to that, Chris established AMP Capital's institutional business in Korea. Chris also held leadership roles as Executive Officer for the Asia Pacific division and senior investment specialist for listed real estate. Chris holds a Bachelor of Commerce and Arts from the University of Sydney and has studied at Beijing International Studies University and Korea University in Seoul. He is proficient in Mandarin and Korean.
This press release is not intended to provide an investment, tax, accounting, professional or legal advice and does not constitute an offer to buy or sell the fund or any other securities that may be presented. This communication is related to Sosteneo SGR S.p.A. and is not a marketing communication related to a fund, an investment product or investment services in your country. This document is not intended to provide investment, tax, accounting, professional or legal advice. Any opinions or forecasts provided are as of the date specified, may change without notice, do not predict future results and do not constitute a recommendation or offer of any investment product or investment services. This document is not intended for US Persons, as defined under Regulation S of the United States Securities Act of 1933, as amended.
*******************
GENERALI INVESTMENTS With about €504.9 billion in assets (as of December 31, 2022) and over 1,200 investment professionals, Generali Investments is an ecosystem of asset management firms operating in multiple countries, delivering a portfolio of specialist capabilities. Every firm in the ecosystem is supported by Generali and able to innovate and grow with autonomy, while developing sustainable and innovative solutions. Generali Investments is part of the Generali Asset & Wealth Management Business Unit which gathers the Group's main companies operating in asset management and wealth management. Generali Investments is part of the Generali Group, which was established in 1831 in Trieste as Assicurazioni Generali Austro-Italiche and is one of the leaders in the insurance and asset management industries