Plenisfer Investments I The new bullish factor supporting uranium
In Short
By Marco Mencini, Senior Portfolio Manager Equity Plenisfer Investments SGR
Marco Mencini
Senior Portfolio Manager Equity Plenisfer Investments SGR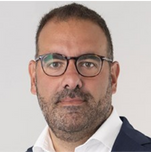 The question we asked in a commentary in 2021 dedicated to uranium (U308) was whether the time had come for the 'U', i.e. a bullish phase after years of slowing demand that had kept the price between $20 and $25 per pound for a decade, far from the spike of $150 reached in 2007.
At Plenisfer, we estimated that the price of uranium could exceed the production cost of about $50 per pound by 2025, reaching about $60 per pound.
Today we believe that this target could be reached by the end of this year.
Supporting this thesis is, and continues to be, the peculiar dynamics of supply and demand, the former supported by a series of structural trends, such as decarbonisation, the latter severely constrained and expected to decline further.
This dynamic is not only confirmed today, but further strengthened in 2022.
Download the full commentary below:
Thematic Spotlight: The new bullish factor supporting uranium.