Aperture New World Opportunities Q3 2023 Manager Commentary

In Short
Quarterly comment on the Aperture New World Opportunities Fund by Peter Marber, Aperture Investors.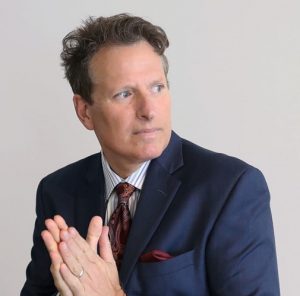 Peter Marber,
CIO Emerging Markets and Portfolio Manager
Peter Marber is the Portfolio Manager of the Aperture New World Opportunities strategy. For over 30 years, Peter has professionally invested billions of dollars for many of the world's largest companies at firms including Loomis, Sayles & Company, HSBC, and Wasserstein & Co. Peter is based in Aperture's New York office. Peter earned his B.A. at Johns Hopkins, his M.I.A. from Columbia, and his Ph.D from The University of Cambridge.
"Quand il pleut, c'est le deluge." That's French for when it rains, it pours. That's what came to mind this quarter, another period when the rain not only didn't end, it intensified.

The 3rd quarter opened robustly in July, with all EM indices rallying through month-end and our short-duration strategy ahead of its benchmark by 50 bps. But the party ended abruptly on August 1st as Fitch became the second rating agency to downgrade the U.S. to 'AA+' from 'AAA' in light of potential political infighting that could lead to a government shutdown. This surprise happened not many weeks from the Silicon Valley Bank and Credit Suisse rescues, creating more gyrations in the bond markets and left many on Wall Street feeling rates will be "higher for longer" than what many had forecasted in just the 1st quarter.
Download the full commentary below:
Aperture New World Opportunities Q3 2023 Manager Commentary